AUTHENTIC VIETNAMESE
KANSAS CITY'S #1 VIETNAMESE CUISINE
AUTHENTIC FOOD & GREAT ATMOSPHERE
Most Kansas City locals would agree with the opinion that Vietnam Cafe is one of the top Asian restaurants in town. Located in a quaint corner building in downtown Kansas City near the River Market, Vietnam Cafe is known for its amazing Pho noodle soup, friendly service, and frequent lines of hungry customers spilling out onto the street during lunch time.
Whether you are a beloved customer or a first-time visitor, we hope to see you on your next stop to Vietnam Cafe!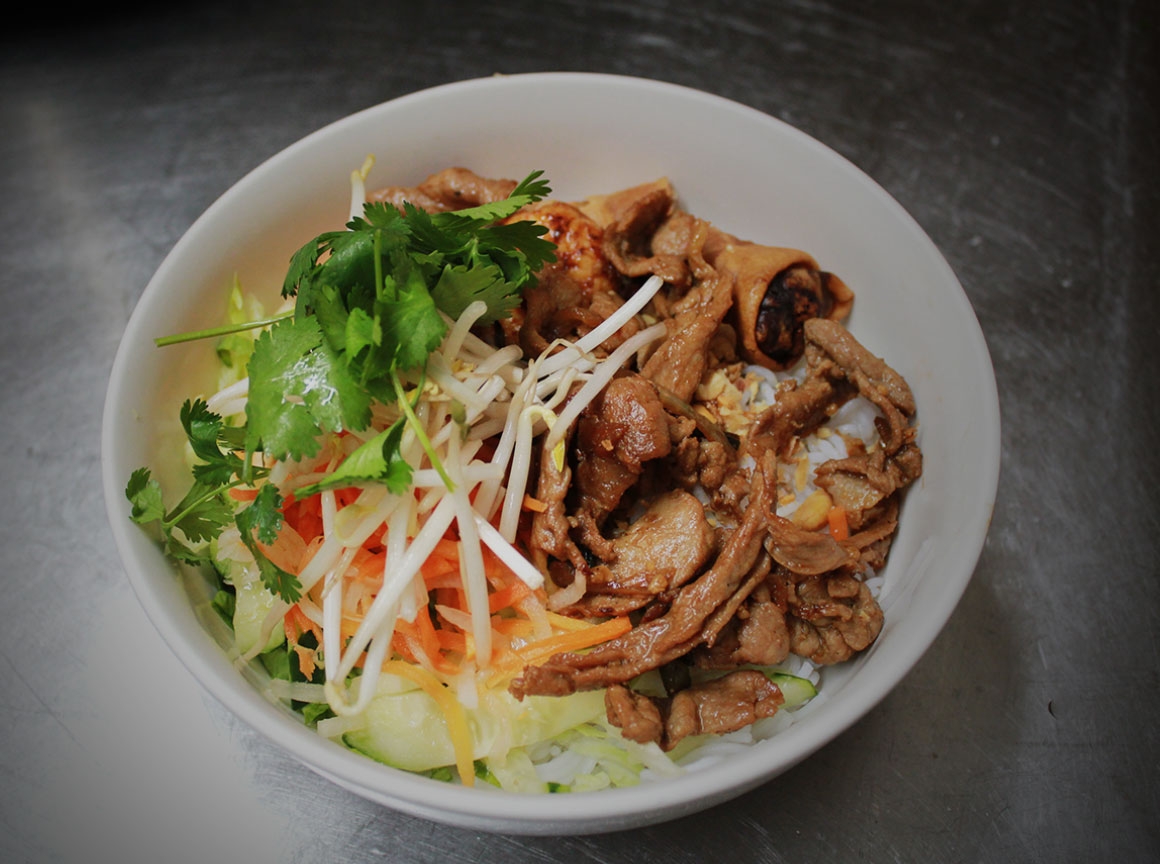 Pho real, this is some KC's best Vietnamese noodle soups. Long before paleo bone broth and chef-made ramen were hot, Vietnam Cafe developed a following for its pho — soup made with rice noodles, meat, herbs and lots of broth. At Vietnam Cafe, 522 Campbell St., the broth packs a peppery punch and is strong enough to clear stuffy sinuses.
The flavor comes from slow-simmered beef or chicken bones, plus a blend of aromatic spices that might include cinnamon, cloves, coriander or star anise. At Vietnam Cafe, a big bowl of beef pho comes with fresh cilantro, bean sprouts and sliced jalapeno on the side. Spicy types turn up the heat with a squiggle of bright red Sriracha.